Is a micro CHP system currently worth the investment?

With all things considered, an microCHP boiler can theoretically, over a period of time, save you money on your fuel bills and 'pay for itself' through its savings when compared to a standard gas condensing boiler. As competition in the market increases and the initial capital outlay diminishes, they are likely to become a very sound investment.
One such example of a device imminently due for release onto the UK market, is the 'Flow' mCHP unit. This uses a patented 'Scroll' generator to produce the electricity and uses a very cost-effective production method. The unit is set to compete directly with the price of standard 'high efficiency' condensing boilers on the market and the intention is for the manufacturer to provide the unit for FREE to ALL consumers, with the recipient paying for the install costs only (other T&C's apply) and the manufacturer recovering the costs through the FIT over a 5 year period.
Flow - Scroll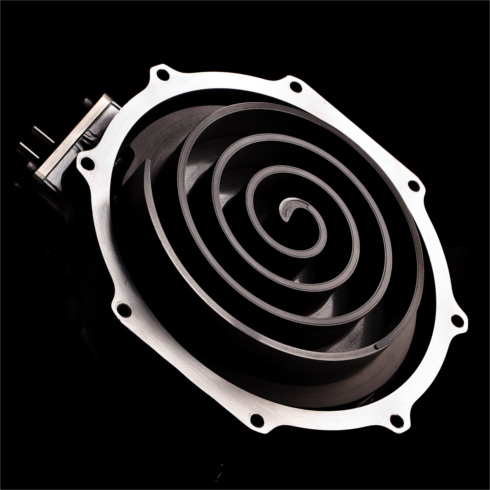 Fuel cell technology micro-CHP boilers promise much greater efficiency and higher rates of electricity to heating ratios. This technology is not currently available to the domestic market but is very close to deployment and when it does this will radically change the below ROI figures and make the microCHP market a top contender for investment at all levels.
mCHP Payback Period vs Annual Heat Demand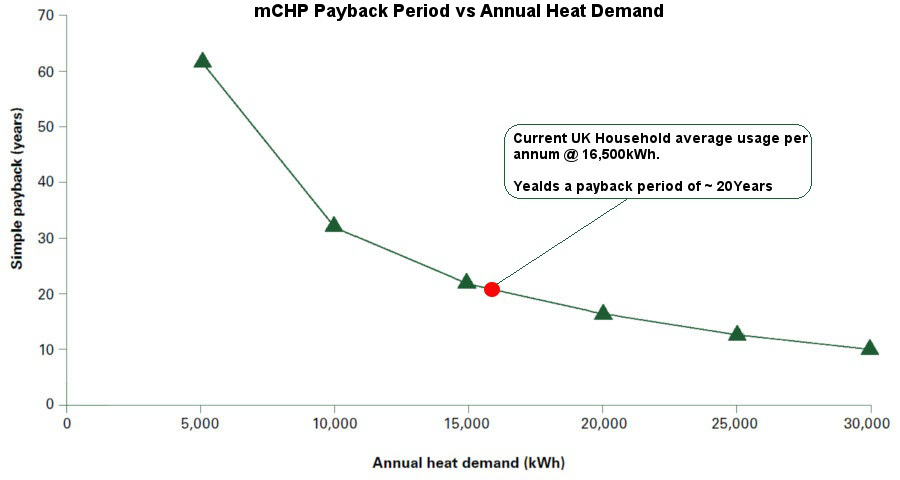 Figures from the Carbon Savings Trust