With more and more people choosing to install photovoltaic systems, the solar technology industry is growing rapidly. While the increasing popularity of PV energy generation has also caused the price of systems to fall, the government have begun to cut FiT payments in recent years. This trend is likely to continue, making now a good time to invest in PV technology.
COMPARE PRICES FROM LOCAL INSTALLERS
Compare prices from local companies fast & free
Enter your postcode to compare quotes from leading professionals. We promise to keep your information Safe & Secure. Privacy Policy
Technological Advances
In terms of technological advances, PV companies continue to make large strides, including the development of higher efficiency (20% ) PV cells and hybrid cells. These technologies are becoming increasingly accessible for the mass market.
Transparent Cells
Some PV companies in the United States have also begun to develop near-transparent cells made from a glass-like plastic material, which greatly minimise the aesthetic impact of PV arrays, although at present these are not widely available in the UK.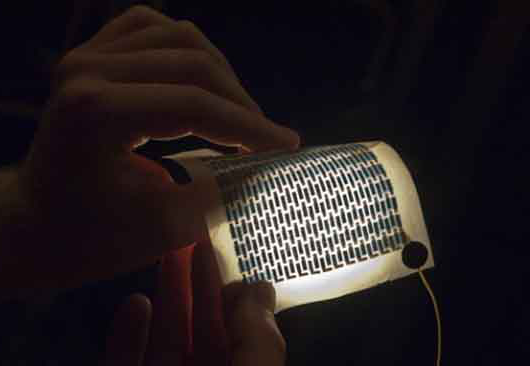 According to a European Commission report on photovoltaics, the worldwide photovoltaic market doubled in 2010, with Europe at the forefront of this progress. The report estimates that in 2010 Europe was responsible for over 70% of electricity generated by PV technology worldwide.[1] While other EU countries such as Spain, Italy, and above all, Germany, contribute most to this figure, there are signs that the UK is beginning to catch up with its European neighbours.
Transparent and paper thin technology could allow electricity to be generated from windows and other discrete objects on the fly.
More in the Blog
There is a lot more up to the minute information on developments within the solar PV industry in our renewable energy blog.
---
[1] Arnulf Jäger-Waldau, PV Status Report: Research Solar Cell Production and Market Implementation of Photovoltaics, European Commission Institute for Energy, Renewable Energy Unit, 2010, pp. 13-17. Report available at: http://re.jrc.ec.europa.eu/refsys/pdf/PV reports/PV Status Report 2011.pdf [Accessed 21 November 2012].
Find a local installer
Welcome to the biggest directory of UK renewable energy companies