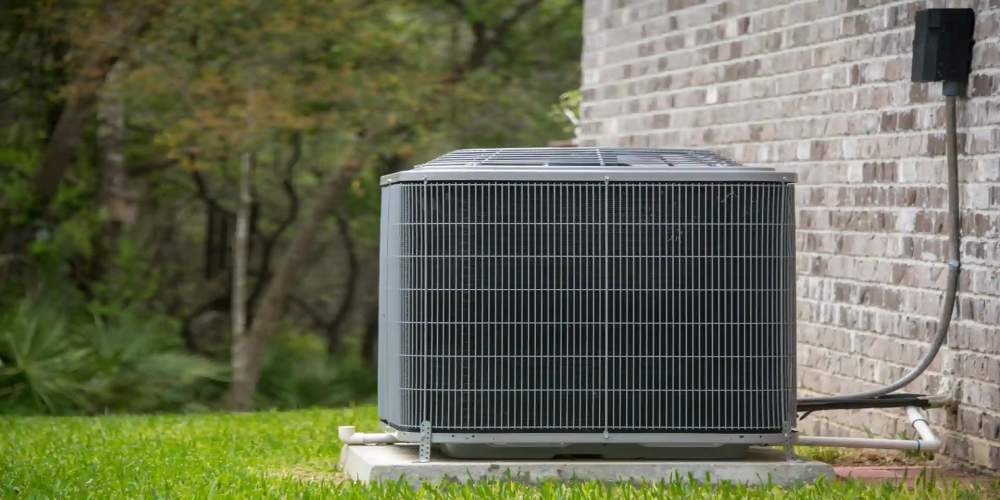 At a press conference in late September, Prime Minister Rishi Sunak set out major changes to the government's net zero agenda. On the one hand he increased the Boiler Upgrade Scheme by 50% which means that homeowners can now get £7,500 off a heat pump or biomass installation but on the other hand he delayed the banning of gas and oil boilers until 2035 and even this date has not been confirmed. New oil boilers were due to be banned from 2026 but now it will be possible to buy them until 2035. Currently, the Future Homes Standard will still require all new builds to have low-carbon systems, such as electric heat pumps from 2025.
COMPARE PRICES FROM LOCAL INSTALLERS
Compare prices from local companies fast & free

Enter your postcode to compare quotes from leading professionals. We promise to keep your information Safe & Secure. Privacy Policy
The Prime Minister, Rishi Sunak made the announcement as part of his new plans for reaching net zero by 2050. Despite this deadline, he said that a fifth of households will never have to replace their gas boiler stating that the UK needed a more pragmatic and realistic approach to net zero to ease the burden on British people. He said that he was introducing a new exemption to help those households for which this would be hardest (around 5 million homes) so that they will never have to switch at all.
Dr Matthew Aylott, Electrification of Heat Lead in the UK Government explained on X (formerly Twitter) when the higher grant for heat pumps would be introduced.
"To clarify, the grant uplift comes into effect from Monday 23 Oct. Installations should progress, but consumers will only get the higher rate if the application is put in after this date. Those with live applications can revoke and reapply after 23 Oct for the higher grant level."
The upfront cost of replacing a gas boiler could be around £10,000 although this figure would be much higher for a ground source heat pump than for an air source heat pump and does not take into account any other costs that might be incurred. Insulation may need to be improved, triple glazing may be required, and radiators may need to be exchanged for larger ones before a heat pump can be installed.
Rishi Sunak said:
"Even the most committed advocates of net zero must recognise that, if our solution is to force people to pay that kind of money, support will collapse and will simply never get there."
More than 85% of UK homes are connected to the gas grid and depend on a gas boiler to heat water for domestic use and central heating and at least another 5% depend on oil or LPG boilers. Natural gas, oil, coal, and LPG are fossil fuels, which means that they are a finite resource, and burning them to produce electricity and heat accounts for 20% of the UK's carbon emissions.
Rishi Sunak also made it clear that there were no strings attached to the increase in the Boiler Upgrade Scheme and that the money would never have to be repaid.
The CEO of MCS (Microgeneration Certification System), Ian Rippin, commented that MCS welcomed the government's announcement to increase the Boiler Upgrade Scheme grant values to £7,500. He said that it was vital to make it easier and more affordable for the average UK consumer to transition to low carbon heating if the UK is to reach its decarbonisation goals.
Ian Rippin said:
"More people will now have the confidence and ability to invest in low-carbon heating and this is an important step forward towards net zero."
Ian Rippin said, however, that MCS were disappointed to see a delay in the deadline to phase out new gas boilers by 2035. He thinks that moving the goalposts now risks confusing home and business owners about what the right thing to do is. The most important factor needed to help consumers make the right, informed and green choice is clarity.
Up to now, figures disclosed by the energy regulator Ofgem about the Boiler Upgrade Scheme (BUS), show a steady but low number of voucher applications for the £5000 BUS subsidy, compared to what the government expected.
Currently the number of voucher applications for the scheme received is around 1500 a month, with under 1000 a month actually being paid out.
The Energy and Utilities Alliance (EUA) believe these figures confirm their opinion that there are too few trained heat pump installers in the UK.
Mike Foster, CEO of EUA said:
"Either installers don't want to comply with the rules, which insist on a minimum level of performance to benefit the consumer, or there are not enough installers. We think it is the latter. We told the government months ago their workforce planning was out, by a factor of three, and this data seems to back up our fears. There are simply not enough trained installers to fit heat pumps."
Rishi Sunak has further watered down the government's net zero agenda by pushing back the ban on new petrol and diesel cars by 5 years to 2035 and consumers will still be able to buy them second hand after this date.
Amongst other announcements made, Rishi Sunak confirmed the ban on onshore wind would be lifted following an amendment to the Energy Bill in early September.
He went on to say that he would be setting out the next stage of the government's net zero agenda before the COP28 climate conference, which is taking place in Dubai at the end of November.
Eddie Tuttle, director of policy, research, and public affairs at the Chartered Institute of Building, reacted to Sunak's announcements, saying that it was disappointing to hear Sunak scale back targets made in the government's own net zero growth plan six months ago.
"Energy consumption in buildings accounts for almost half of the UK's carbon emissions so to deprioritise this issue is baffling when the government should instead be finding ways to support homeowners to retrofit their properties and improve their energy efficiency for the lowest possible cost. The boiler upgrade scheme has had very low take-up and, in our view, increasing the grant available to homeowners will make little difference, as the remaining 25% will still be
unaffordable for many households amidst a cost-of-living crisis. If the government remains committed to reaching net zero by 2050, as they say they are, then they must set out how they plan to achieve this without reducing the reliance on carbon-based fuels to heat homes on the scale and at the pace required."
Although no specific date has been specified, if and when your boiler breaks down after the mid-2030s you will need to replace it with a low-carbon heating system, e.g., a heat pump, hydrogen-ready boiler, or biomass boiler. The government is planning to phase out new gas boiler installations in the mid-2030s.
In summary, of course installing a low-carbon heating system such as a heat pump is the best option for the planet, but it won't work for everyone. Firstly, homeowners need to be able to afford the cost of the installation. Secondly, they need to have the necessary outside space and thirdly they will need to make sure that their home is well-insulated, that they have large enough radiators and/or underfloor heating to make the system effective.
Find a local installer
Welcome to the biggest directory of UK renewable energy companies